A Peek Through the Lens Of Fashion Photographer Amyn Nasser
Amyn Nasser is a big name in the photography industry and I had the privilege of interviewing him about his 30 plus years shooting the crème de la crème of celebrities, the covers of prestigious magazines such as Vogue, Harper's Bazaar, Cosmopolitan, Elle, Rolling Stone, Prestige International, etc. about finding the feminine in all his subjects and I had the opportunity to listen to some words of wisdom from the man himself.
| Photographer Amyn Nasser |
| http://amynNASSER.com | @amynNASSER |
How did you first get into photography?
My grandfather gave me a Diana camera at a young age. I was probably around 10 or 11 years old. I immediately fell in love with photography. My grandfather himself was an amateur photographer. In my late teens and early twenties I realized that I could get much closer to all the beautiful women with my camera. I started off by getting into industrial and advertising work, and then subsequently into fashion. My first job was an advertising campaign for a jean line, a subsidiary of Levis, which I shot with The Great One, hockey player Wayne Gretzky.
| Photographer Amyn Nasser |
| http://amynNASSER.com | @amynNASSER |
That's quite a jump to fashion photographer. How were the first few times you shot fashion photography? Were you nervous, scared? How did you handle that?
It is very different, but I was already looking at fashion magazines all the time as I was growing up. In many of the different spreads I would try to decipher how the stories come together on a regular basis. I did have some schooling in photography, but for the most part, when it came to technique and lighting and all of that, I'm self-taught. I have never assisted any other photographer. But like I said, my bedroom was full of fashion magazines filled with photos by photographers like David Bailey or Chris von Wangenheim, Arthur Elgort and Art Kane. Art Kane's work was a mix of fashion and illustrated fashion, and illustrated fashion is somewhat similar to what I do. 'Coz you can see my work transcends; it illustrates an idea, so to speak, a spontaneous snapshot esthetic, a story, a narrative. So I would study these photographers quite a lot. Another photographer whose work I loved and studied quite a bit was Bert Stern, again illustrative fashion with a story. I loved Avedon's work too, as well as Irving Penn. But for the aspects of my nudes for example, I studied people like Edward Weston. If you look at David Bailey's work, he's done architecture and nudes – not just fashion photography. I didn't even give the transition to fashion a thought. But I remember at the beginning it was challenging to figure out how you bring it about, and you have to overcome that fear. Another point is you'll see from my fashion stories that I move from color and certain color tones to a tonality of black and white where it ties into the story so it tells one story. It's tough to do this and knowing which fashion it would work with. A fashion editorial should tell a story not document it; after all it is an editorial. And it should contain current events as it influences the viewer. It is not just all about the clothes, but rather the reflection of the current events in the world. It then influences and empowers women and men.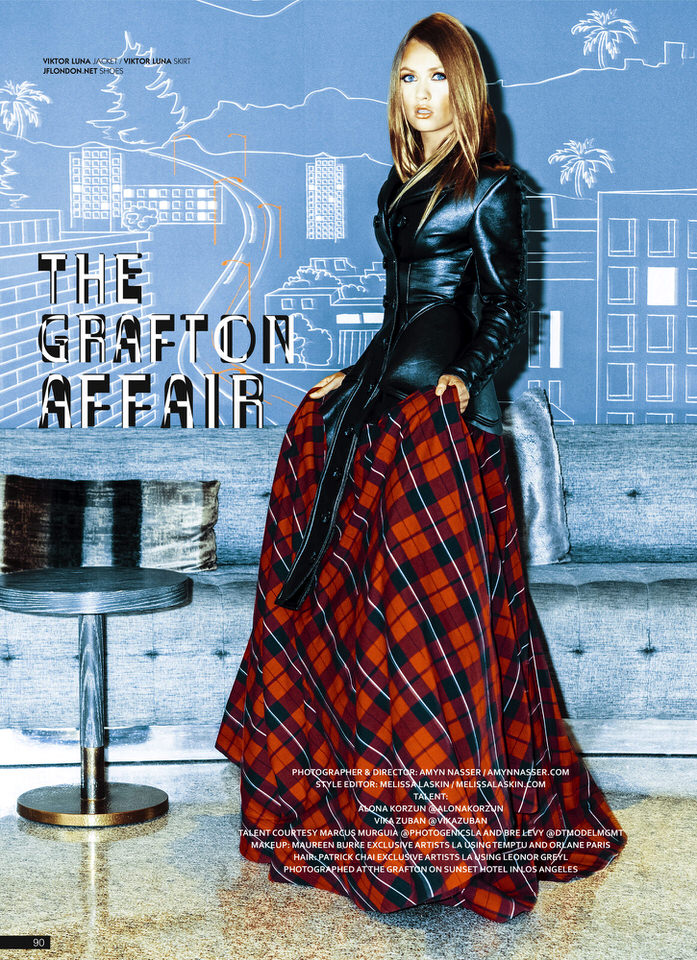 | Photographer Amyn Nasser |
| http://amynNASSER.com | @amynNASSER |
Do you find any relation between architecture photography and erotica photography?
Well, I like to bring out the sensuality of a city or a home or whatever. So you can argue that I'm always looking at it from a feminine side. It may be symmetrical, it may be hard construction, but I'm always looking for the feminine aspect. It's the sensuality that draws us in. Even a brick in a building has a story to tell.
| Photographer Amyn Nasser |
| http://amynNASSER.com | @amynNASSER |
What type of photography do you most identify with?
That's an interesting question 'coz I'm attracted to anything conceptual in photography. If you know the works of Thomas Ruff for example; he's a fine art photographer. If you look at his works, he goes from portraiture to nudes – his erotica is extremely beautiful and strong. There is a body of work he did that comes from him taking pieces from porn sites, and how he manipulates this. So any type of photography that stimulates the senses is what I'm attracted to. Daido Moriyama's work is excellent and very blunt to the point, no matter what your opinion. The gist of it is to make a statement, drive emotions and let the viewer decide. It's hard for me to nail down ONE particular type of photography that I'm attracted to; it's all about the subject matter and what it's saying.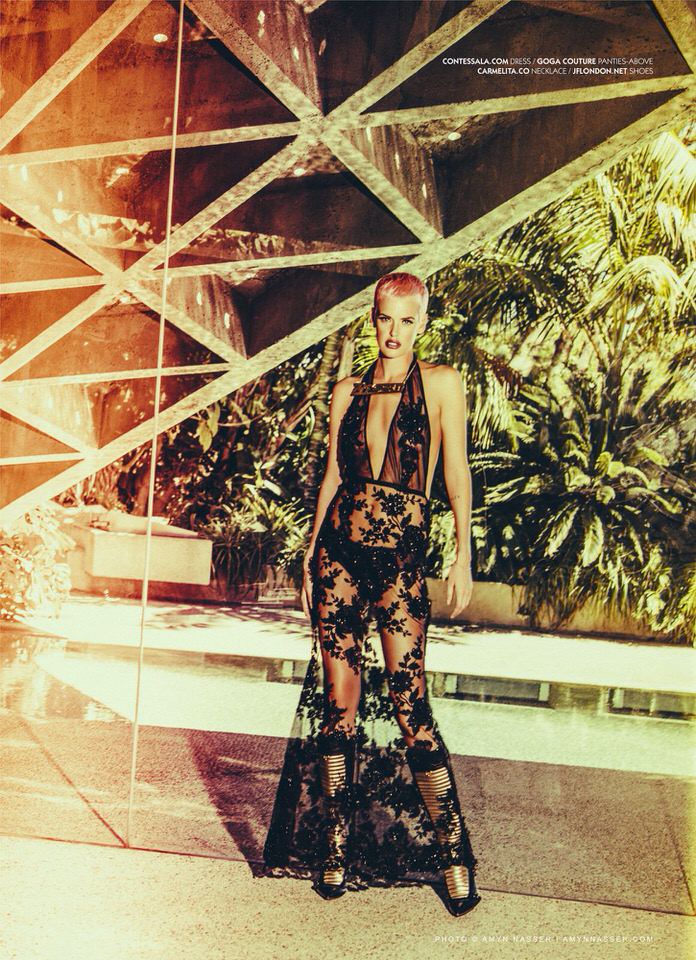 | Photographer Amyn Nasser |
| http://amynNASSER.com | @amynNASSER |
When it comes to sensuality, how do you make the subject feel less self-conscious and more comfortable?
The most important thing is how a photographer comes across. It's a mind as well as body language. And being assertive and confident is very important because the subject, the woman or male model, they are reading off you. So, I don't pay particular attention to someone who's naked in front of me. I'm more about engaging their intellect, and bringing about the idea I have or I share with them. Because, often, I'll go over what I'm trying to do, but I will also listen to what they're saying and make sure that they are comfortable. I do that from the onset and at the same time I also work rather quickly, so I don't let them get into a situation where they focus on the fact that they have no clothes on, because they are engaged in what we are doing. To me, it's very important because it establishes trust, and you don't want to break that trust.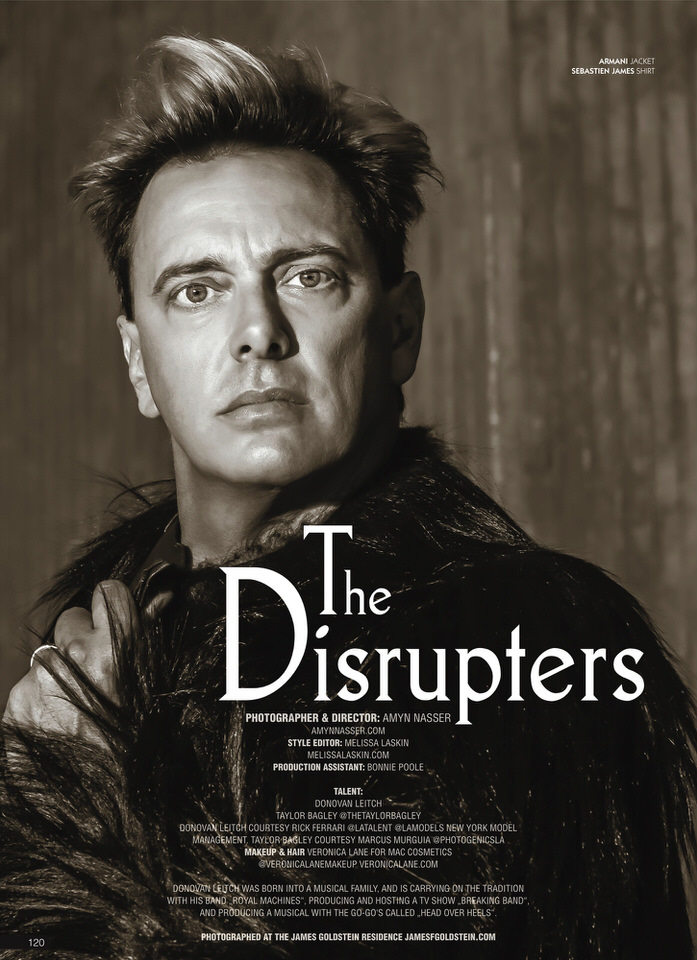 | Photographer Amyn Nasser |
| http://amynNASSER.com | @amynNASSER |
So, along with you being assertive and feeling comfortable in front of them; does that translate into your studio as well? What's your studio like?
I'm a photographer who likes to work in different places. Whether a house, second location, hotel or rented studio – the entire environment becomes like that. Hair, make-up, styling; everything becomes the same mindset, because it doesn't allow for the model to feel uncomfortable in any way. And I work quickly in a spontaneous snapshot aesthetic. When the day is done, I end up with a lot of good shots. Art Directors often tell me that it's very hard to choose from my work, because there's so many great takes in the final edits or culls. There was a campaign I did in Paris. We were supposed to have eight different visuals, and the Art Director came back with 220 for the eight, as there were so many great shots. It's because I am capturing that split second capture.
During one of your shoots how many photos do you take? Because if you end up with 220 final selects, how many did you start off with?
It's often 3500-4000 (sometimes more). In the film days it used to be 8-10 roles per shot, so it was very easy to come back with 100-150 rolls of film. In these days I'm doing the editorials that you've been seeing; they're 16 page editorials. Normally editorials are 8 pages long. For the December/January issue, I had the cover and a total of 90 pages, which included 5 Fashion stories of 16-18 pages and one Architecture story – a total of 6 stories. On a shoot like that it's very easy to come back with 25,000 images.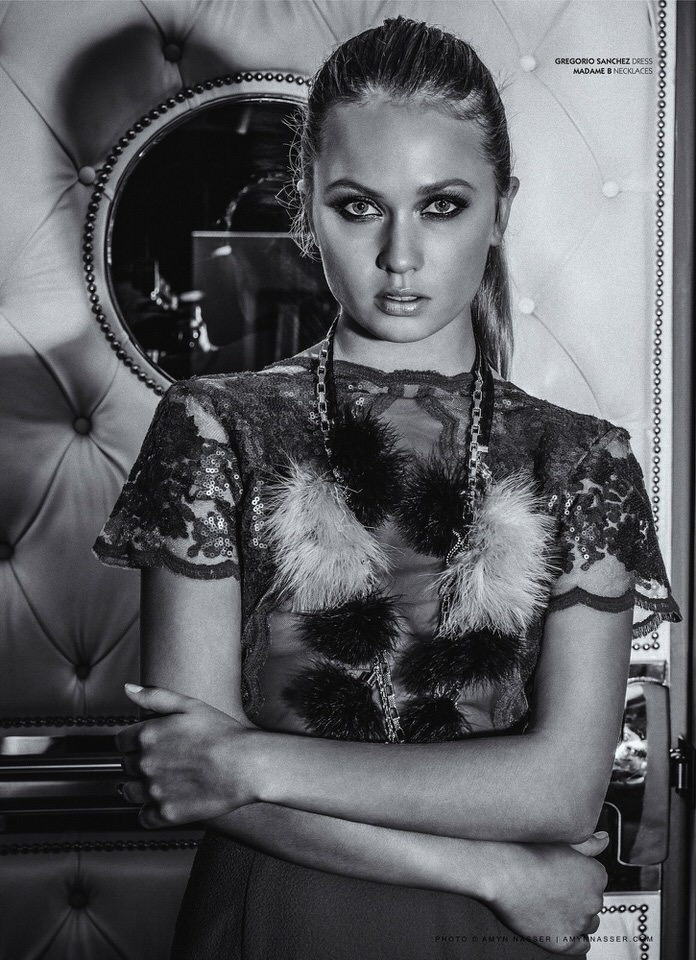 | Photographer Amyn Nasser |
| http://amynNASSER.com | @amynNASSER |
Walk me through your editing process. What's in your tool bag?
The memory cards are downloaded. They are all raw files, so the first thing that happens is that each shoot goes into a shoot folder. And my way of cataloguing my photo shoots has been a numerical order with a four-digit number at the beginning. Inside that folder, I create another folder for all the raw files. Every one of the raw files has the same four-digit number in front of the number the camera assigns it automatically. My Nikon NEF file also comes with JPEG. All the JPEGs are put through JPEGmini so the file size is substantially reduced. Once that's done I bring it into the Adobe Lightroom and keyword them en masse. The JPEGs are run into Photo Mechanic where I do a first set of edits, then a second and a third so that it's narrowed down. I also take all the JPEGs and put the location data on it. These GPS coordinates I also do through Photo Mechanic. Now these files are sitting in the folder along with the raw files and I associate the JPEG back to the raw file – you can do that within Photo Mechanic. So Photo Mechanic is reading the data and creating Xmp files for the raw files as a sidecar. Now, when I open it up in Lightroom I do a synchronize folder command all the metadata information is imported to the Lightroom directory along with my selects, color codes, stars, etc.; green is my largest selects, yellow is the tighter one, and the red ones are the tightest. Then I place stars; star number one means it's almost a final choice. The reason I do it in Photo Mechanic is that Lightroom takes very long to cache a file. Another thing I also do within the Master Lightroom Catalog is export the one whole shoot as it is a smaller catalogue along with previews and Smart Previews. Much faster! Once done with my workflow on that catalog, I can then reimport that catalogue back to the Master Catalogue. I work with only one Master Catalog as it's too time consuming when you have more than one and you have to do a search for a shoot or an image.
| Photographer Amyn Nasser |
| http://amynNASSER.com | @amynNASSER |
How did you go about learning the business of photography?
Having a clear idea of what my worth and value is. Rates vary and budgets are different, it depends on the assignment or story, but you have to know what you are worth not what other photographers charge. You also need to know what the costs involved for each production is going to be. Magazine Editorials: it depends on the magazine – they tend to give you an idea of how much the page rate should be. So, it's about knowing your worth and keeping your ears open so you don't price yourself too low or price yourself out of the market.
How do people find you? Is it all referrals?